Campsite Brittany
Between Saint-malo and Dol-de-Bretagne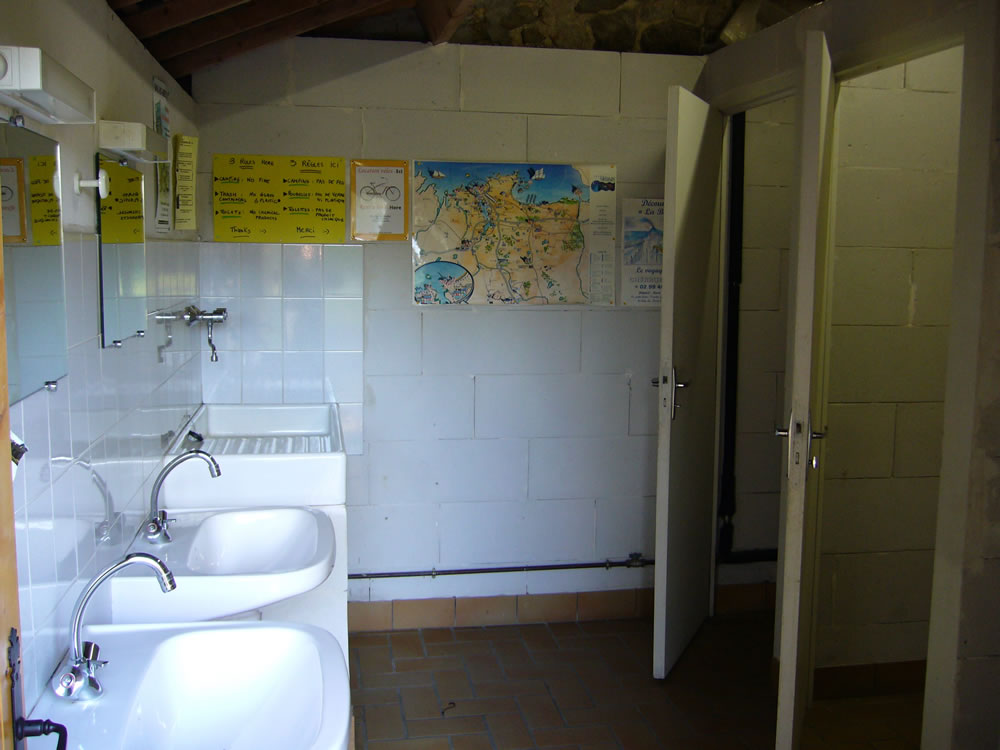 Green Campsite Dol-de-Bretagne

On flat land with an area of 4000 m2 are scattered 6 pitches of 200 m2 each. This natural meadow is mowed regularly and dotted with a centenary walnut tree and tired cider apple trees. It is surrounded by willows and two Leyland cypress hedges well trimmed to cut off the wind. All around there are the fields of wheat , peas or corn in care of our neighbour who respects your holiday tranquility.
In this natural area, you can pitch your tent, caravan or motorhome to relax. On each emplacement you can connect to electricity and park your vehicle. The atmosphere is family friendly and the regulars are likely to come back to us ! For children, there is a porch swing at the sight of parents. Sheep, chickens and our daughters who are always ready to play and share … Vaccinated animals are welcome free of charge.
Campsite Saint-Malo, Camping Brittany
The shared bathrooms at the entrance dispose of a shower, 2 sinks, 2 toilets, 1 tray for washing clothes, 1 tray to do the dishes and all with free hot water! Also available there are tourist information provided by the tourist office of Dol-de-Bretagne, local maps and info on upcoming events, the weather and local markets. Our green campsite between St Malo & Mont Saint -Michel is ideally placed in the heart of the storm of this tourist mecca ! You can also go for a ride on our bikes to rent !
The campsite is open in the summer months from July to August. We rent a retro caravan fully equipped with a canopy ​​for up to 4 people and you can leave your caravan in depot for winter in a dedicated building for € 167 / year.
Price/night (taxes included) : 4€/Place, 4€/Adult (>13 ans), 2€/Kid (13>ans>3), 2€/Electricity
Click on a date to book it